The first trip for investors and friends interested in the real-estate project in Colombia takes places between March 25th and April 2nd 2017. In addition to learning about the real-estate market in Colombia's capital Bogotá, travelers will also experience the diversity of Colombia through trips to the cities of Villavicencio and Cartagena de Indias.

We have planned an interesting and exciting trip through Colombia:
1. Stop: The capital Bogotá
Visit of the prestigious Universidad de los Andes Bogotá with an introduction of the economic, political and social situation of Colombia, accompanied by high-ranking politicians, economists and sociologists.
Tour of real-estate and urban planning projects in the vibrant center of Bogotá
Visit of tourist attractions in the city and surrounding areas
2. Stop: The city of Villavicencio
Flight to the foot of the Andes and visit to the growing regional capital Villavicencio
Tour of real-estate projects and spots with special opportunities
3. Stop: Cartagena de las Indias
Flight to the Caribbean coast and visit to the colonial city Cartagena (world heritage)
Visit of tourist attractions and trips to its unique surrounding areas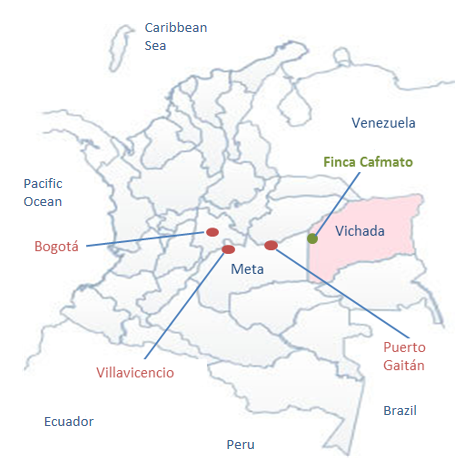 The next investors trip is expected to take place in spring of 2018.