The Location of the plantation at our Finca Cafmato in the Llanos Orientales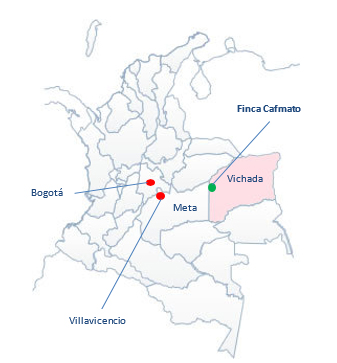 The Finca Cafmato is located in Colombia's second-biggest department, Vichada, close to the border to the department of Meta. Starting in Bogotá it will take about ten hours by car to reach the Finca. As of right now many governmental infrastructure projects are in construction which will significantly reduce travel time.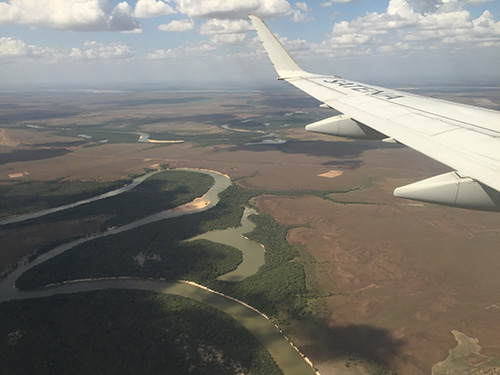 Vichada is situated in the lowlands Llanos Orientales, which extend from the foot of the Andes to the east all the way to Venezuela. The entire region consists of humid savannah with gallery forests spread out in some parts along riverbeds. It is one of the last original regions in the world.
---
Decision for the purchase and cultivation of the Finca Cafmato is a result of thorough analysis
2012-2013:
After intensive search for land and the evaluation of different location factors, we made the decision to purchase the Finca Cafmato that spreads across 700 ha of savannah land in the department of Vichada.
2014-2015:
A comprehensive feasibility study, substantiated by research and excursions on site eventually led to our decision not to solely build up a pure forest plantation but rather an ecologically and sustainably cultivated mixed plantation with the main crop cashew.
2016:
In 2016 we started with a privately financed pilot project and the cultivation of 2, 2.5-hectare sample plantations with the objective to develop a masterplan for the projected scaling, based on the results of the analysis of the pilot project.
The sample plantations were planted under different conditions, regarding fertilization, soil improvement management and species of seedling aiming to find the optimal cultivation method for our location in the Llanos Orientales.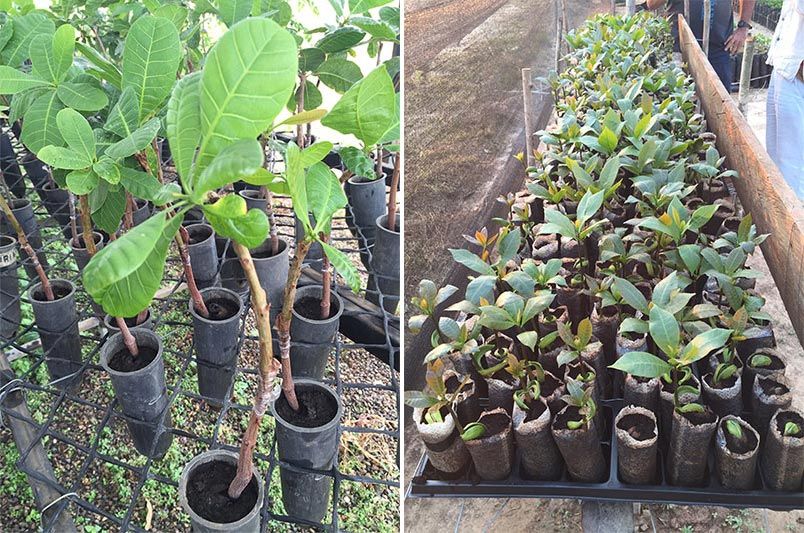 ---
Outlook at the planned course of the project
Starting in 2018:
After the successful implementation of the pilot-project, follows the scaling of the project and the creation of an impact Investment opportunity for investors. Several hundred hectares will be used for the creation of an ecological and sustainable mixed-plantation with cashew as the main crop. Additionally, the entire domestic supply chain, including the processing and marketing of the cashews, will be developed.
Impact Investment = Investing with purpose
With the Impact Investment, we aim to build up a long-term prospect for the region and its population and achieve positive, ecological and substantial change: We want to reforest the degraded savannah soil of the Llanos Orientales in Colombia, support the rural population and show them alternatives to coca cultivation, provide them with work and training opportunities and help to achieve the long-awaited peace for the rural population. To achieve these goals on a long-term basis, a solid financial foundation is necessary.