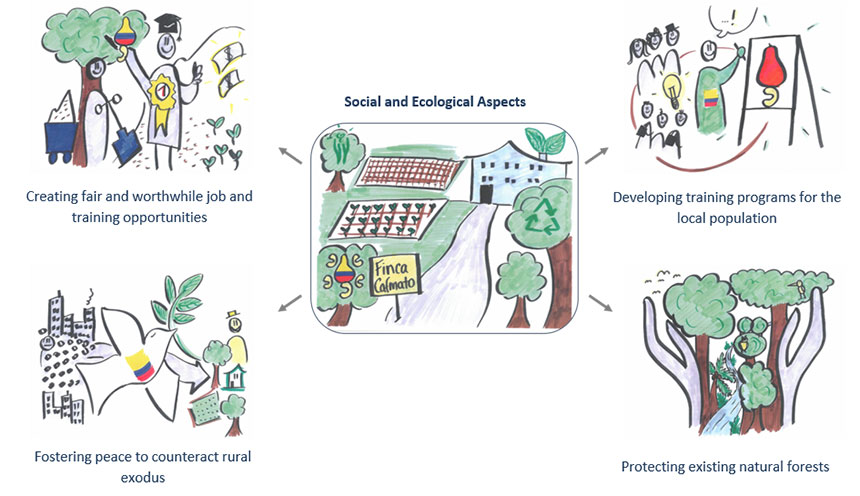 Social Aspects
We create prospects for the local farmers and show them alternative crops for a region, where coca plantations and pastures once dominated.
We generate jobs that stand out through fair, long-term contracts and locally usual conditions.
We promote environmental consciousness for the local population and provide education programs addressing topics like "Sustainable Farming" and "Waste separation and recycling".
We sensibly communicate with the local population, we want to find out what moves and motivates them, avoid the formation of a parallel society and collaborate closely.
We offer education and training opportunities that will provide long-term prospects for the region
Our integral approach to our investment plans involves the idea to deeply engage with the local population and environment. We strongly distance ourselves from the idea of short-term profit maximization.
Social integration as well as a stable local network are from our point of view the key to a successful execution of the project.
---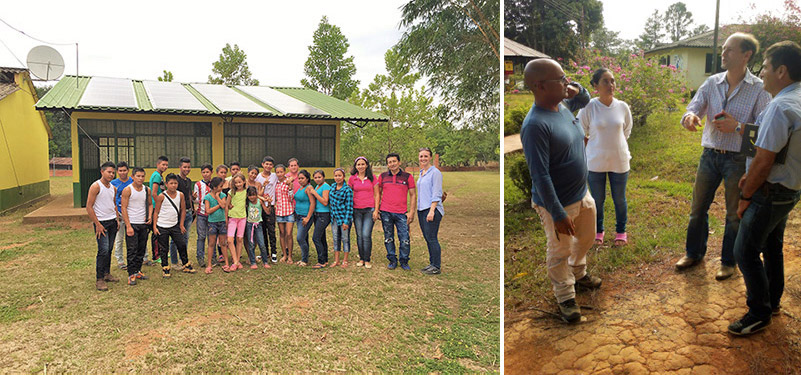 ---
Ecological Aspects:
With Cashew and Cacay as main crops we are cultivating two native species which are perfectly accommodated to the local ecosystem.
We deliberately aim to build up a mixed plantation consisting of a variety of plant-species and herbs which serve as base fertilizers and will eventually improve the soils fertility.

We protect the century-old natural forests on our land from fire and deforestation
We plant new "Nativos" (native tree-species) which will lead to an extension of the natural forest and result in bigger biodiversity at our Finca.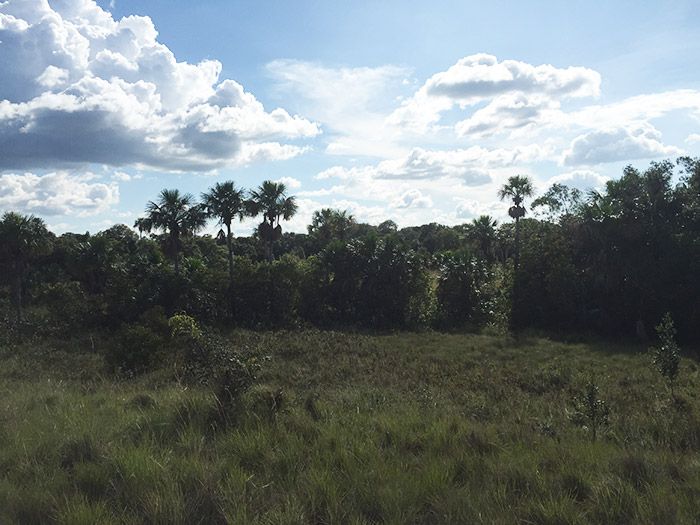 We exclusively use organic fertilizer, partly from our own production, partly purchased ready-made organic fertilizer and thus have established a high standard for a sustainable and organic cultivation.
Through the reforestation of the natural forest and the plantation we are creating a natural reservoir for carbon-dioxide and thus contribute to the improvement of the climate.
---
---
Please contact us, if you are interested in an investment opportunity. We would be pleased to arrange an appointment with you via telephone, Skype or through a personal conversation with one of the owners Markus Baumanns, Frank Sadwowsky or Torsten Schumacher.
We are looking forward to hearing from you!
E-Mail: This email address is being protected from spambots. You need JavaScript enabled to view it.