If many little people, in many little places, do many little things,
they can change the face of the earth. (African proverb)
Welcome to our Wall of Fame!
We thank our Friends of Cashew who supported our crowdfunding campaign ORGANIC CASHEW OF COLOMBIA from March 29th to April 28th 2017:
Unternehmen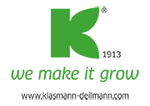 Klasmann-Deilmann GmbH (15.000 €)
Private Supporters
Familie Baumanns (1.000 €)
Dirk Holterdorf (500 €)
Christian Langer (500 €)
Familie Weiss (250 €)
Steffen Klawitter (50 €)
Tobias Leipprand (50 €)
Anna Trebesius (40 €)
Christoph Brand (25 €)
Tim Scholz (25 €)
Sabrina und Anika (20 €)
Anonymous Supporters
Six anonymous supporters (total 5.580 €)
Support Products and Services

Supplement: Unfortunately the funding goal of the crowdfunding campaign was not achieved. The collected contributions in the total amount of 23.040 EUR were entirely repaid to the supporters. In the next step alternative financing opportunities are taken into consideration.